Nihon wa totemo omoshiroi desu, ne?
Yes, it is Japanese or Nihon-go as the local people would call it in their mother tongue. What I said simply means

"Japan is a very interesting country, isn't i
t?"
Ever since I discovered anime, I've been a big fan of this country,

Japan

.
It will be a dream come true for me to step in Tokyo's busy streets, feel the chilliness
of
the wind in Sapporo, wear crazy anime-like costumes in Harajuku, sightseeing in Mt. Fuji as
Saku
ra
blossoms falls on the ground, or just simply ride a
jitensha
or Japan bike as I cycle my way beside the stream of glistening water as it reflects the beautiful and melancholic sunset.
Japan Bike or

jitensha
I've been dreaming of living
a la
Japanese lifestyle up to now (like those seen in anime series or movies), like riding my bicycle going to school, wearing the typical long sleeved, all-black pair of uniform with my black, leather handbag inside the basket attached to my bicycle. As I pass by my old Japanese neighbor who I fondly call
obaa-chan
, I would happily greet her,
"Ohayou Gazaimasu!"
(Good Morning!!!) as I make my way to school as a
koukou-sei
(high school student) even if in reality, I'm now a college student. LOL!
In school, I dream of having the coolest
sensei
in the world. It could be a he or a she, but I prefer a Kumiko Yamaguchi of
Gokusen
-like teacher. A teacher who has an alter ego would be so cool, beating up bad guys despite of her lovely and sweet appearance.
I also imagine having leader-like classmates such as Hayato Ike of
Shakugan no Shana,
Tomoyo Sakagami of
Clannad
, and Yuusaku Kitamura of
Toradora!.
Geek classmates such as Kotomi Ichinose of
Clannad
and Ami Mizuno of
Sailormoon.
Athletic-type classmates like Minori Kushieda of
Toradora!
and Kyou Fujibayashi of
Clannad.
Bully, yet kind at heart classmates like Hanamichi Sakuragi of
Slam Dunk
and Eugene of
Ghost Fighter
. Pretty yet frail classmates like Aya Ikeuchi of
1 Liter of Tears
and Nagisa Furukawa of
Clannad.
Hopeless classmates like Nobita of
Doraemon,
Youhei Sunohara of
Clannad,
and Jiro Kitamura of
Boku no Kanojo wa Saibogu.
Overly rich classmates like Tsumugi Kotobuki of
K-0n
and Akira Toudou of
Special A Class
. And heartthrob yet snob classmates like Zero 0f
Vampire Knight
and Ryuu Tsuji of
Special A Class.
(Too much anime in my head! LOL!)
Since I've been talking (or should I say writing) about schooling in Japan, I would never want to miss participating in their cultural festival where every class has to prepare something such as horror house, cafeteria with cute waitresses, school play, or even a
takoyaki
stand. It would surely be awesome to create cool props and costumes after class. Personally, I would like my "imaginary" class to do a cafeteria, where we would make sweets and different beverages, while wearing a cute, customized waiter/waitress costume. I would volunteer myself as the baker because it would surely be fun baking cupcakes and decorating it with icing and candies. Our stand, of course, will be the cutest one. And at the end of the day, exhausted we may be, we are still fulfilled and happy as we help in cleaning our mess. (Too much imagination again! LOL!)
I have also been imagining of a typical, minimalist Japanese house, and what it feels to live in there. I imagine sliding doors in every part of the house. A wooden floor wherein you'll hear small, creaking sound as you walk over it. A small living room with no sofa, only a low table where you kneel as you sit. Spacious, well-organized rooms where many stuffs, even the mattress are placed inside the cabinet. A small garden outside decorated with bonsai, fish pond filled with koi, and a mini fountain where you get to here the echoing of the dripping water. During windy days, you also get to here the relaxing and peaceful sound of the wind chime hung in the front door. And of course, personally, I want my Japanese dream house to always have lit incense sticks for aroma because it soothes my senses.


I've always been telling my friends and even my parents that I dream of having one of those cool, techie, cute, and sophisticated looking
ketai denwa
or Japanese cell phones like these...
See? Isn't it attractive and hip?! I always imagine myself flipping my own
ketai denwa
as I walk through the busy streets of Tokyo, surfing the internet and updating everything I have to update--social networking or e-mails. I find it really pleasurable whenever I hear the clicking sound as I flip this kind of cell phone. That's why I couldn't help myself flipping it as long as it is in my possession. I'm just scared to face the fact that Japanese clam shell phones are, unfortunately, prone to wreckage in the hands of a certain person in the name of... me. LOL! But who cares, right? As long as I enjoy the services that Japanese phones could offer me. If I could just have one of those Japanese phones above... I just want it really, really bad!!!
Moving on... I would also love to catch a glimpse of every
geisha
walking in the narrow streets of Kyoto. I don't know why
geishas
are just so attractive. I can't understand the mysticism behind the innocuous faces that they portray. Their snow white faces and blood red lips are just irresistible and tempting. They are purely seductresses not just in the era where they are most prominent, but also in the modern era. Upon watching the movie
"Memoirs of a Geisha,"
starring Zhang Zi Yi, Gong Li, and Michelle Yeoh, I was really amazed by the kind of upbringing to little girls who are said to be "destined" to become a
geisha
. Being a
geisha
is not just simply putting make ups, wearing beautiful kimonos, and putting decorations in the hair, but being a
geisha
means dedicating your life to it. A
geisha
must learn the art of music, dancing, singing, and even poetry. She should also be intelligent and wit enough as she converses with clients. And what really surprise me is the ritual they called
mizuage
, or simply bidding ones virginity to become a full-pledge
geisha.
Many sees
geishas
as whores, prostitutes, but if they would just understand what it means to become a
geisha
, they would surely look up to them. And for the benefit of the doubt, the term
geisha
simply
means artist.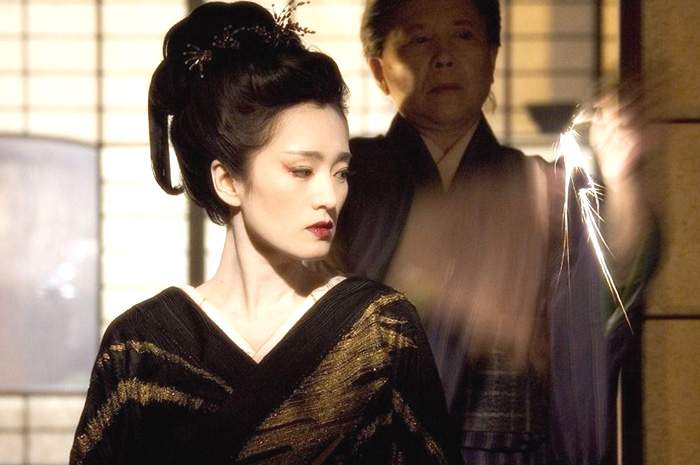 (Zhang Zi Yi as Nitta Sayuri)
What I wouldn't forget to do in Japan is to visit the Shibuya train station, where I could see the statue of Hachiko, the most loyal dog I've ever met. Hachiko was adopted by a Japanese professor, and became very close to each other. Every time the Japanese professor would return from work, Hachiko always wait for him in the station... on a regular basis. But an unfortunate incident happened to the professor--he had a heart attack and suddenly died. Hachiko didn't want to believe that his owner died that's why he still waits for him to arrive at the station even if it will take forever. Hachiko has waited for him for 9 years, and now he is happily reunited with his loving owner. Hachiko became a symbol of loyalty in Japan that's why they erected a statue in remembrance of him. There are actually a remake of the movie entitled
"Hachiko"
starring Richard Gere. I've already watched the movie and it was really moving yet inspiring. 5 star for that!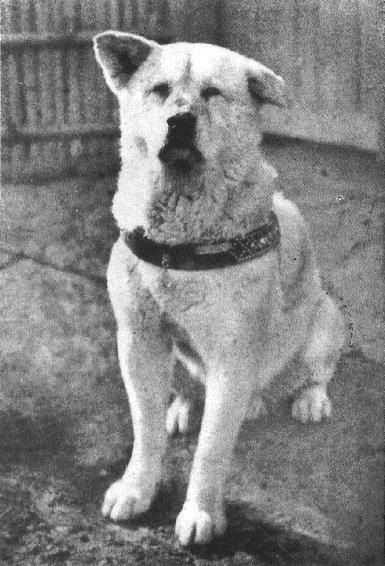 And lastly, who would want to miss Summer Festivals in Japan. It would surely feel nice to wear
yukata
on the night of the festival with your friends. I sometimes imagine myself feeling so excited as I browse every stand in the festival finding a scary demon mask, a cute smiley cat mask, or even a hello kitty mask. I will really buy one and put it in the side of my head (just like what Japanese kids do! LOL!). I will also try to catch a goldfish in a mini pool using a mini paddle made of paper, and shoot wooden figures using water gun. I will also buy a water balloon, which I find really cute and bouncy! I will also try their sweets like apple dipped in caramel and cotton candy on stick as I wait for the fireworks in the middle of the humid night. Well, since it's kind of hot, I will buy a circular fan with handle (and sometimes, printed are the photos of Japanese actors and actresses doing the most prominent Asian V sign).
(water balloons)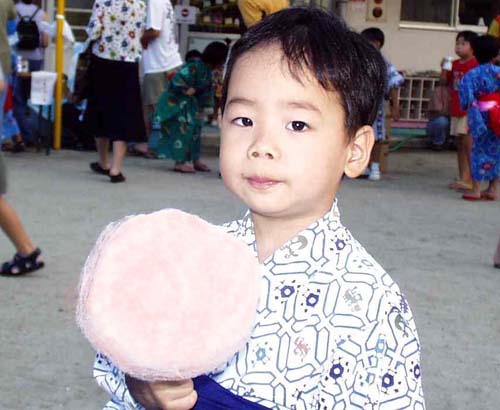 (cotton candy on stick! yum!)
Now there you have it, my
Nihon no yume
or Japanese dream. I actually did this blog in order to impart the readers of my perspective regarding Japan, and my possible plans if ever I was given a chance to visit the place or even to live in Japan.
Jaa mata ne?
Arigatou Gozaimashita!
(^.^)V
Items got from:

http://www.youtube.com/watch?v=Tm0dwrtRMuM
http://ecobike.files.wordpress.com/2009/08/tokyo01.jpg
http://images.smh.com.au/2009/09/08/720016/Sapporo-Snow-Festival-600x400.jpg
http://lh6.ggpht.com/_n7wvHC-Fuk8/Sl-b1IRSpFI/AAAAAAAAAkc/CfdHP8zjcKU/s800/harajuku-fashion.jpg
http://images.fanpop.com/images/image_uploads/JAPAN-LANDSCAPE-japan-419442_1600_1200.jpg
http://www.japaninfoswap.com/blog/uploads/bicycle.gif
http://img1.ak.crunchyroll.com/i/spire3/06282008/6/6/c/7/66c780fb8c2f90_full.jpg
http://wakaweb.com/blog/wp-content/uploads/2007/12/gokusen04.jpg
http://www.wordpress.tokyotimes.org/archives/japanese_maid05.jpg
http://www.uptodatedesign.com/wp-content/uploads/online-design/2009/02/interior-japanesse-house-concept.jpg
http://media-cdn.tripadvisor.com/media/photo-s/01/20/6e/d6/japanese-garden.jpg
http://3.bp.blogspot.com/_JBVgjjbd0t8/TApL-5KPbHI/AAAAAAAAADk/Xjg9BYXZ0lA/s1600/sb10065751af-001.jpg
http://www.japan-incense.com/images/incense_background_quote.jpg
http://www.mobilemonday.it/uploaded_images/2005.11.21_japan_mobile-707308.jpg
http://www.mineral-makeup-help.com/images/geisha-makeup-30473.jpg
http://www.aceshowbiz.com/images/still/memoirs_of_a_geisha_30.jpg
http://www.animefringe.com/magazine/2005/12/feature/geisha00.jpg
http://i234.photobucket.com/albums/ee121/Roine-Gunnar-Sangenberg/Hachiko.jpg
http://www.timeidol.com/wp-content/uploads/2010/03/hachiko-5.jpg
http://insanelysanereviews.files.wordpress.com/2010/03/154775-hachiko-statue-shibuya-tokyo-famous-meeting-point-tokyo-japan.jpg
http://farm5.static.flickr.com/4015/4424869190_4b51bb8a4b.jpg
http://1.bp.blogspot.com/_TcG4eEnbqW4/SX11GwsmibI/AAAAAAAAE4Y/bdxRWxy2C38/s400/fluffy+8a.jpg
http://2.bp.blogspot.com/_kyYaMHB4tGw/SLH2Klh8t4I/AAAAAAAABO0/iSPp_ZgYFaU/s400/HPIM2893.JPG
http://www.chemistryland.com/CHM107/Water/CottonCandyJapan-w.jpg