I'm really obsessed of having a great skin not just because I'm vain (who says that guys can't be vain too? lol!), but also because we, as future front liners, are expected to look really good in front of our clients. Here's a proof:
(Philippine Airlines cabin crew qualifications)
Now, see what I'm talking about? I'm not really going to talk about FA's and stuff this time, but instead I'm going to share my "own ways" of achieving a healthy and clear skin.
Many people have complimented me for having such a nice skin. A relative even told me that I have a flawless skin which I think is not the right term to use because I believe that for every individual, there will always be some imperfection when it comes to our skin (even I). Genes are said to be one of the contributing factors that will dictate what our skin conditions will be like when we reach the adolescence stage (now go and check the skin of your parents! lol!). According to a skin care expert in a seminar that I've attended, 70% of our skin condition is because of our parents' genes and 30% is because of our lifestyle. So if you believe that you have a terrible skin just because of your parents' genes, have you checked out your lifestyle yet? Are you living it healthily?
I admit that I'm somewhat a health freak. As much as possible, I avoid eating junk foods, softdrinks, and fast foods (which is way too oily!). The idea of putting junk inside my body seriously disgusts me that's why every time I eat those kinds of food, I make it a point to drink lots of water. Yep! I drink plenty of water because it makes me feel cleaner inside as it replenish my body. I also love drinking green tea everyday because it has high level of antioxidant (whatever it is!) which is said to be healthy for the skin while detoxifying our body (now that reminds me of my favorite green tea frappe from Starbucks. *drool*). And not only that, I also eat fruits and veggies whenever it's available. I also exercise (jogging or brisk walking in a park) whenever I can and sleep at least 7 hours everyday (very important!). Trust me, those will help you achieve not only a healthy-looking skin, but also a healthier body and a better life.
(I usually drink this green tea by Lipton which is in a tea bag form,
and it is locally available in supermarkets)
Apart from that, I have my own skin care regimen to better enhance my skin better. As I've said earlier, I'm super vain that I try different skin care products. For me, choosing the right product is like a trial and error process where you really have to try it out and see for yourself if it suits your skin without any irritation. I've been doing that for so many years and I've experienced major breakouts! The worst was few months ago when I used some products I bought in THEFACESHOP in Seoul. These products which I didn't like caused me "super mild acne" (if there is such):
(Charcoal cleanser with Phyto Powder and Clean Face Acne Solution Cleanser & BB Cream)
(THEFACESHOP in Seoul, Korea)
It just did not work for me. I had tiny bumps around my forehead, temple area, and upper cheeks. That's why I opted to just give it to my brother and fortunately his skin did not have any bad reactions by using these cleansers.
On the contrary, what I like in THEFACESHOP is the Classic Homme White Skin Brightening. It's not really a skin whitening product, but it does brighten your skin. It also helps to make the skin smoother and finer. It smells like a man's perfume (somehow strong) that's why I won't be needing a perfume anymore (kidding!). And most importantly, it doesn't cause me any breakouts.
Going back, when I consulted my dermatologist, she said that it's probably not pH balanced, which caused my skin to irritate so she recommended me Dove cream bar together with hydrocortisone micronazole, acne day cream, and tretinoin, all in cream form. It did wonders to my skin and I got my clear skin back after 7 months of using those. I tried switching to Dove sensitive bar unscented. At first it was really doing well, but after some time, it made my skin super dry to think that I have an oily skin. I tried hydrating products like the Celeteque Hydrating Toner (alcohol-free) and moisturizer. BUT I didn't like it! It caused me to breakout once more! It was devastating in my part because those are not cheap products. So instead of wasting it, I'm still using it not in my face, but in my neck.
(I've read other reviews saying these are really good products.
Hence it lead me to search and try another product until one day, I came across this product: Liquid Neutrogena Pure Mild Facial Cleanser. What can I say? I really like the product! C'est parfait (It's prefect)! It's for all skin types, hypoallergenic, non-comedogenic (won't clog your pores), fragrance-free, and it's not really that drying. After a week of using it, I've regained again the natural flora of my skin. I recommend this because it's really gentle to the skin.
(Yey for this product! I rate this
★
★
★
★
)
Apart from all of these products I've been using, I'm using oatmeal as a cleanser twice a week to exfoliate my skin and for a brighter-looking skin (got the idea from Bubzbeauty). I also use Daiso Charcoal Nose Pack (only 85.00 Php from Saizen) and Purifying Egg White Pack (from THEFACESHOP) once a week for tighter pores. And Vitamin E Oil from a regular gel capsule (I prick it and I spread the oil evenly on my face) after removing the peel-off packs from my face.
(Peel-off packs which I use)
Whenever I go out, I make it a point to protect my skin from the sun. I use products with Sun Protection Factor or SPF for my face and for the rest of my body. Sunblock is really important to protect yourself from the harmful rays of the sun (UVA & UVB). I also wear cap and shades, and use an umbrella. And again, drink plenty of water.
Achieving a healthy, clear skin is not really easy. It requires patience, dedication, and diligence because you have to devise your own skin care regimen according to the needs of your skin. They say that your lifestyle reflects upon your skin. If you have unhealthy habits, your skin will be dull and full of blemishes, but if you live healthily, your skin will most likely be radiant and clear and that is definitely a turn-on! Good Luck on your quest to a WOW skin! *wink!*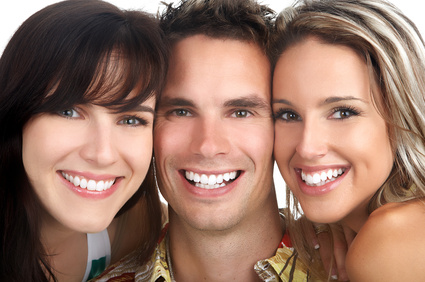 http://brandcom.unilever.com/b2Public/lipton/au_en/product/realCategories/LiptonGreenTea/LiptonGreenTea/detailsPar/fullsizeImage/lipton_greengdpack.png

http://www.kpoptown.com/3681-4521-large/thefaceshop-new-phyto-powder-foam-cleanser-charcoal.jpg

http://allmadeinkorea.files.wordpress.com/2011/10/clean-face-acne-solution-foam-cleansing-21-16-90.jpg?w=581&h=746

http://images.cdnp3.beautylish.com/11/03/18/sc_555e0b79b099928e155f1514190d6914/dove-sensitive-skin-unscented-beauty-bar.jpg

http://4.bp.blogspot.com/-WItkOQ68wVE/TYMZj4CS_6I/AAAAAAAAAjQ/PVQfX33w5ZI/s1600/NEUTROGENA+PURE+MILD.jpg

http://www.healthy-skincare.com/images/manwomenskin.jpg